This annual breakfast event brings together over 300 caring Chicagoans to reflect on the year's accomplishments and to look ahead to the work of advancing our mission of building strength, stability and self-reliance. Please join us for a morning of celebration and fellowship as you hear testimony from families, experts and leaders working for a stronger Chicago. 
Thursday, April 26, 2018
8:00 – 9:30 a.m.
The Mid-America Club
200 E Randolph St., 80th Floor, Chicago, IL 60601
Speakers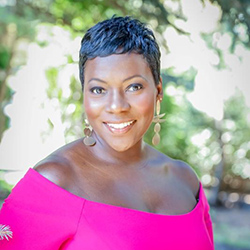 Michelle Brown, Managing Director, Airport Operations Customer Service, United Airlines
Michelle oversees a staff of more than 1,200 employees in her role directing customer service strategy and delivery for United at Houston Intercontinental airport and she is the highest-ranking African-American female operations executive at United Airlines. From her upbringing in a Habitat for Humanity home in Ironton, Ohio, to earning her Bachelor's degree in Economics from Duke University and her MBA from the University of Michigan Ross School of Business to being named one of Crain's Chicago "40 under 40" in 2016, Michelle is excited to talk about her inspiring journey and how growing up in a safe, affordable home has positively impacted her life and career.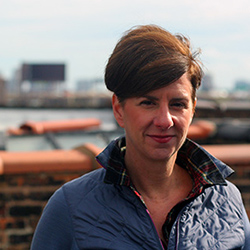 Jennifer Parks, Executive Director, Habitat for Humanity Chicago
As Executive Director, Jennifer oversees the Habitat for Humanity Chicago mission of building strength, stability and self-reliance in Chicago neighborhoods. Prior to joining Habitat Chicago in 2011, Jennifer served in several roles for Habitat for Humanity International, including, Director of Program Delivery for Thrivent Builds with Habitat for Humanity and as Associate Regional Directors in Texas and Pennsylvania. A graduate of Marquette University, she also earned a Masters of Arts from Immaculata University.
Habitat Chicago Homebuyer to be announced soon
Sponsors
Considering taking the opportunity to show your company's support for building strong, resilient futures in our city by sponsoring this event. 
Contact: David Chudy, Corporate Partnerships Manager, 312-563-0296 x14, david.chudy@habitatchicago.org 
Attend
Interested in attending? We'd love to have you!
Contact: Margaret Jahn, Event Coordinator, 312-563-0296 x 18, events@habitatchicago.org
Habitat for Humanity Chicago
We all love this city we call home, but with 4 in 10 people living in declining conditions, too many Chicagoans are getting left behind. By partnering with committed residents and trusted organizations, Habitat Chicago helps families and communities build stronger futures through housings, beautification and development projects.