Introducing Habitat Chicago's Race and Housing Series
July 2022
Dear Habitat for Humanity Chicago Supporters: 
The city of Chicago and our nation are collectively experiencing a period of public reckoning with our history of racial discrimination and injustice. The murder of George Floyd in 2020 and countless other acts of violence against Black people have caused us all to pause and intentionally examine the ways in which racism has been embedded into the fabric of society. 
My own reckoning started more than 25 years ago when I was a volunteer at Habitat for Humanity International in Americus, Georgia. I was invited to visit the nearby Koinonia Farm. Koinonia dates back to 1942 when Clarence and Florence Jordan created an intentional community dedicated to equality, pacifism, and economic sharing. One practice they advanced – considered radical at the time – was to pay Black and White workers a fair, equal wage. Fair, equal wages. This was unheard of and Koinonia became a target of bullets, bombs, and boycotts. 
Philadelphia further dismantled my understanding of the role race plays in our society when I moved to a majority Black neighborhood where Habitat for Humanity was building. It was there that I was humbled by the privilege I had moving through the world. It was there that I walked through my neighborhood and saw the disparity between Black and White communities. It was there that I witnessed the inequity that our Black neighbors endured. My naiveté in believing we had an equitable country where everyone has opportunity was fully dismantled. 
And now Chicago. My journey continues. I've spent time doing the homework exploring our history of redlining, racial covenants, contract sales, and urban renewal. It has helped inform and recast my understanding of Chicago today. But I've also been in relationship with my neighbors from all over the city. We all see the inequity and we all want the same thing – a Chicago where everyone has a decent place to live. 
Habitat Chicago is proud to be a community leader in making healthy neighborhoods on Chicago's South and West sides a reality while making homeownership an achievable goal for residents who would not otherwise have access to an affordable mortgage. However, we do not do this work alone. We are one of many organizations, educators, and activists who are moving the needle on addressing and combatting the effects of our racist history. And together, we are building a Chicago where everyone can have a thriving future. 
To this end, I invite you to join us as we launch our Race & Housing Series. Together with community leaders, we'll explore the intersection of race and housing in Chicago. Our goal is to provide a learning environment focused on how discrimination against Black Chicagoans has caused gross disparities in housing access, affordability, and choice, and how key community organizations and activists, including Habitat Chicago, are making critical social change around housing equity and healthy neighborhood development in Chicago communities. 
We are deeply grateful to Baird & Warner and the Federal Home Loan Bank of Chicago for their financial support of this project. Thank you for enabling us to develop a platform to learn alongside the community about these critical issues. 
We invite you to join us. 
Onward,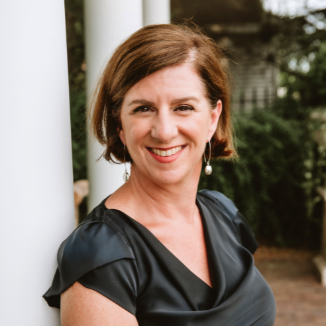 Jennifer L. Parks 
Executive Director