January 2020
On Saturday, January 11, snow showers covered the city, but that didn't stop the celebration on the Habitat Chicago build site in West Pullman. Habitat Chicago staff, donors, volunteers, and supporters came from all over the city – and even Wisconsin and Indiana – to support seven Habitat homebuyers and honor their achievements in working to become first-time homeowners at a very special Seven Home Celebration.
The festivities included encouraging words from Habitat Chicago's Executive Director, Jen Parks, and representatives from our partners at Norcon, Inc., BMO Harris Bank, and BentallGreenOak, with a house blessing to top it off. However, the spotlight was all on our seven homebuyers. 
The celebration's seven honorees have been involved in Habitat Chicago's Affordable Homeownership Program for many months and have gone through a rigorous, preparatory process, including an extensive application period, 250+ volunteer hours, homebuyer education classes, and one-on-one homebuyer counseling. "[Our Habitat homebuyers], at the same time, are all working full-time jobs and are raising families. These are hardworking women," said Executive Director, Jen Parks, as she gave her opening remarks. 
Soon, all the hard work and sacrifice will be well worth it for the homebuyers. The excitement of owning their own home filled the room during their speeches, as well as the feelings of accomplishment and gratitude. "Being able to call somewhere home is an amazing feeling… It's a sense of freedom that you have – the possibilities are endless," said Tabitha, one of the seven homebuyers honored at the celebration.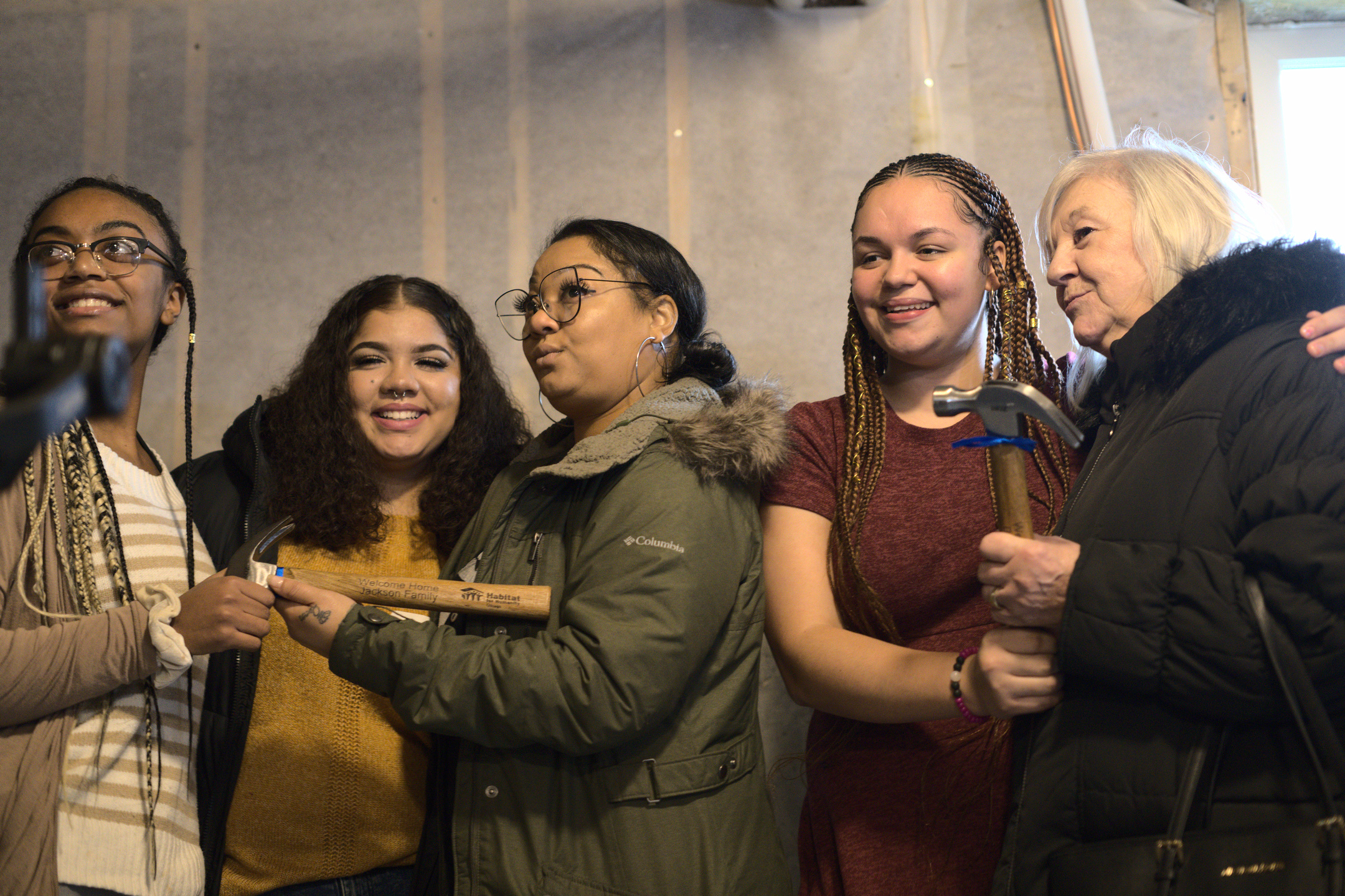 The celebration also raised awareness of how challenging it is for many Chicagoans, especially single mothers, to achieve homeownership. "We all work hard, but homeownership just seemed so distant… Chicago's becoming more expensive to buy in and to rent in, so we're all working hard, but homeownership didn't seem like a real reality or a close reality for us," homebuyer, Shaunavera, said. 
During the speeches, they reflected on the unique experience they shared together while in the program and affirmed that they will always be there for each other, just like they have been from the start. "It is very, very encouraging and supportive the fact that I'm able to meet my neighbors before we even move in… We know each other through and through and we're going to keep it that way. We like it tight knit, right?" Tabitha said with heads nodding in response. 
After the ceremonies, attendees gathered around the newly finished houses to socialize and enjoy snacks and warm beverages. Guests also had the opportunity to explore the affordable, energy-efficient Habitat homes, where soon-to-be homeowners proudly showed their loved ones around and shared their plans to make the houses their homes.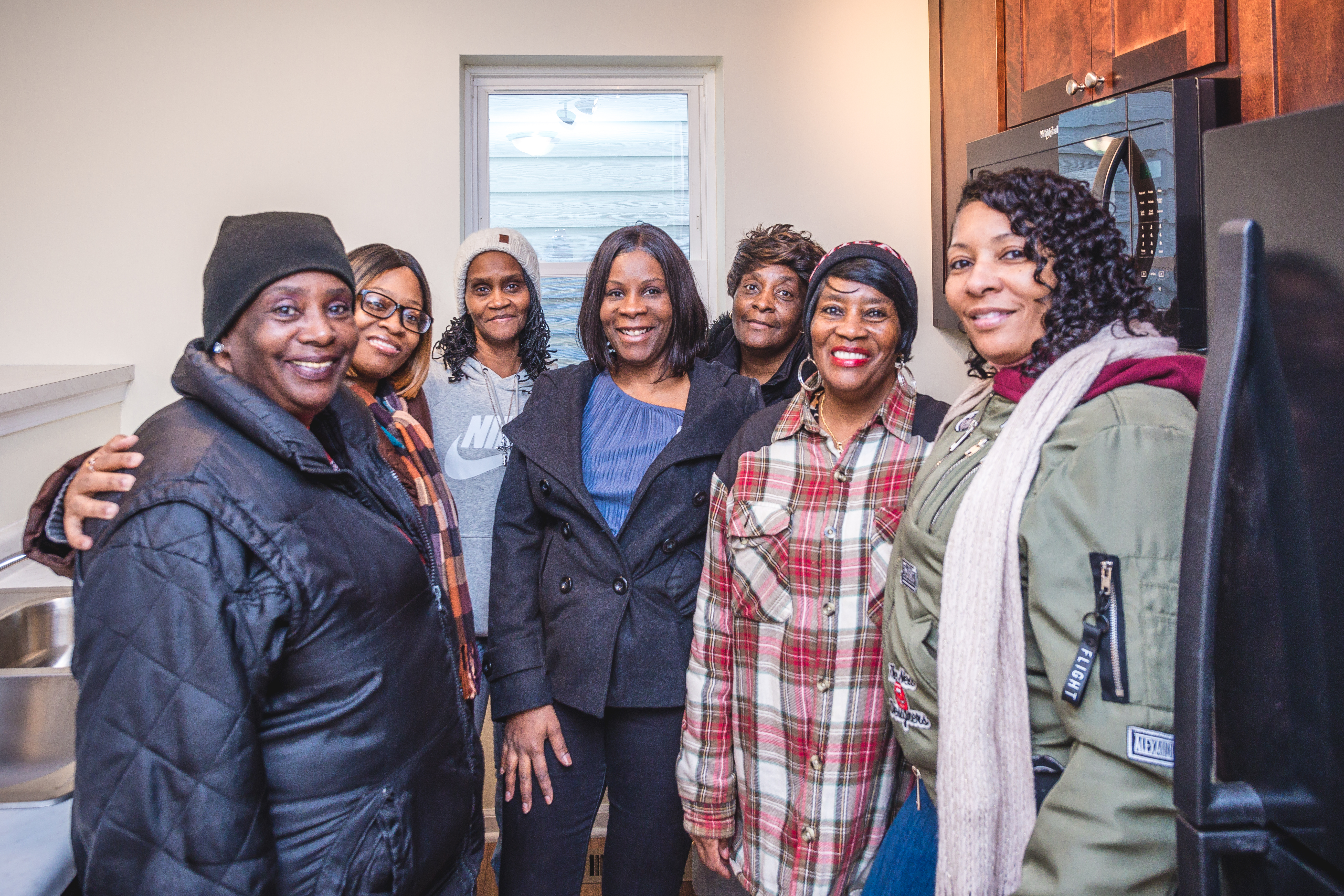 Habitat Chicago homebuyers purchase their new homes with an affordable mortgage. As shown by their resiliency and drive, these diligent women are qualified to become successful homeowners and active members of the West Pullman community. It was no easy adventure, but they persevered with the goal of providing the best for themselves and their families. 
If you or someone you know is interested in Habitat Chicago's unique Affordable Homeownership Program, click here to learn more.