WHY GREATER GRAND CROSSING?
Greater Grand Crossing at a Glance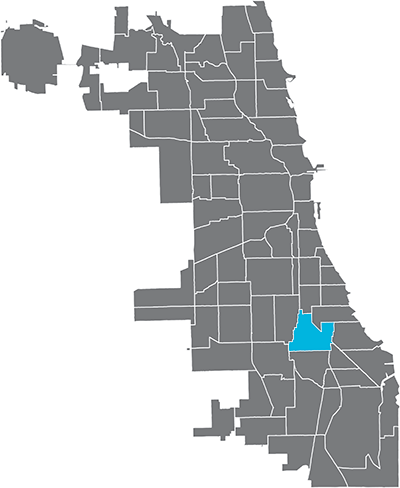 Greater Grand Crossing is a South Side neighborhood established in the mid-1800s around the area's competing train crossings. The World's Columbian Expedition of 1893 further stimulated its growth and appeal. By the 1930s, the industry in the neighborhood gave way to a largely residential population. Today, Greater Grand Crossing has about 30,800 residents with a median age of 35.2 years old. The population is 96 percent Black and approximately 20 percent of residents are employed in the health care industry. 
Assets
Greater Grand Crossing has many assets that make it a valuable place to live for its residents.
Exceptional transportation options, including easy access to CTA, Metra, I-94 and the Skyway

Recent private investments in community engagement through the Gary Comer Youth Center and the Gary Comer College Prep middle and high schools

Strong presence of local businesses and medical facilities with employment opportunities

City investments in Park District programming and new public library

Close to the South Shore Cultural Center, University of Chicago and the future site of the Barack Obama Presidential Center

Near many art and cultural centers like ETA Creative Arts Foundation and Rebuild Foundation
Why Greater Grand Crossing?
Greater Grand Crossing is a middle-market neighborhood in Chicago. Its solid housing stock, easy access to transportation and strong community assets offer sustained value to its residents. However, gradual disinvestments in properties and decrease in population have made it vulnerable to decline. Greater Grand Crossing is at a critical time in its history as new developments are emerging in surrounding areas. Well-planned, targeted improvements that complement these developments offer an opportunity to not only curtail the threat of decline, but also significantly improve Greater Grand Crossing's stability.