HIGHLIGHTING GREATER GRAND CROSSING
November 2021
It's time to shine a spotlight on the vibrant neighborhood of Greater Grand Crossing, a community we are thrilled to work with and invest in daily at Habitat Chicago.
Greater Grand Crossing is not only home to some great capital assets like local businesses, historic parks, housing diversity, and educational institutions, it also boasts a dedicated network of long-time homeowners, community organizations, and activists all working together to strengthen the fabric of the neighborhood. From churches to block clubs to artistic collaboratives, there is constant energy and activity surrounding the welfare and vitality of the neighborhood.
We invite you to engage with this neighborhood by exploring some of its unique outdoor and cultural spaces:
7655 S. Ingleside Ave, Chicago, IL 60619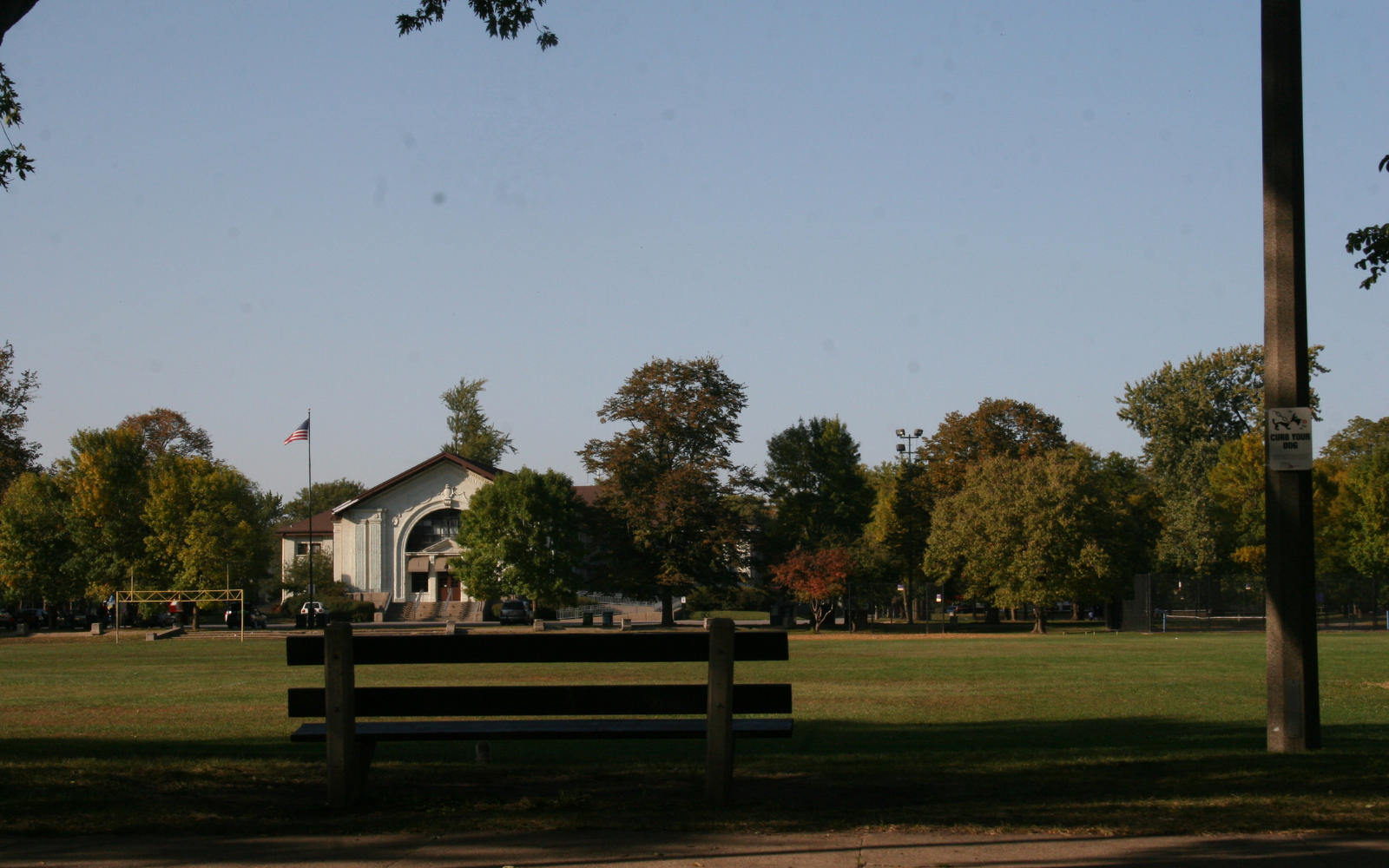 Starting with the Grand Crossing Park and Community Center, this 18-acre facility consists of two gymnasiums, a fitness center, a woodshop, and multipurpose rooms. The park offers multiple fields, a pool, and a playground, many of which are available for rent.
7558 S South Chicago Ave, Chicago, IL 60619
The next stop on our list is the ETA Creative Arts Foundation, an African American theatre and art museum founded in 1971. Short for Ebony Talent Agency, this institution offers a six-play subscription series and provides an extensive training program in all aspects of performing arts and stagecraft. We encourage you to go inside and grab some flyers or visit the following webpage to learn more about their organization and upcoming events!
6953 S Dorchester Ave, Chicago, IL 60637
The Dorchester Community Garden is a community-managed open space supported by NeighborSpace, a nonprofit urban land trust in Chicago that preserves and sustains gardens on behalf of local community groups. The garden was established in partnership with Rebuild Foundation, and acts as a dedicated gathering place and resource for surrounding neighbors.
7200 S Ingleside Ave, Chicago, IL 60619
"Gary Comer Youth Center" by Ricardo Phillips is licensed under CC BY-NC-SA 2.0
Located on the Comer Education Campus, this youth-serving facility offers academic, enrichment, and college and career readiness programming. Honored by awards and dignitaries, such as Michelle Obama, the center is a vibrant resource for neighborhood and area young people.
There are many ways to volunteer at the youth center, including tutoring and mentorship, résumé development, and networking. You can also spend time outside volunteering in one of the community gardens.
Archive House
6916 S Dorchester Ave, Chicago, IL 60637
"Theaster Gates' 'Archive House' on Dorchester." by jmogs is licensed under CC BY-NC-ND 2.0
The Archive House serves as a gallery, micro-library, community nexus, and one-time administrative hub for the Rebuild Foundation, a nonprofit organization founded by Theaster Gates in 2009. Its mission is to rebuild the cultural foundations of underinvested neighborhoods and incite movements of community revitalization that are culture-based, artist-led, and neighborhood-driven.
The Archive House is currently home to a portion of the remaining stock of the now-closed Prairie Avenue Bookshop and the University of Chicago glass lantern slide collection. The Archive House is open to the public during free events, or you can schedule a private tour.
---
Building off local efforts, Habitat began work in Greater Grand Crossing in 2018. Our activities and planning are concentrated in a northeastern area of the neighborhood sometimes referred to as Pocket Town. We began our investment in this area through the Neighborhood Grants Initiative, a program that awards small grants to fund resident-led projects to improve the physical or social conditions of their neighborhood. Some recently completed projects in Greater Grand Crossing include a community safety initiative, maintenance and beautification of green spaces, and new block club signage. To date, we've devoted over $120,000 to similar projects.
In addition to our Neighborhood Grants program, we have also begun our second form of investment in this neighborhood: new home construction for affordable long-term homeownership. We are currently building homes on both S. Ellis and S. Dobson, near 72nd St, and are working to acquire bigger parcels for multi-home developments in the area. If you are interested in helping us build these homes, you can sign up to volunteer with us by visiting our Volunteer Portal. All available spots are posted, and no volunteer orientation or previous construction experience is required beforehand!
We hope this snapshot of Greater Grand Crossing will inspire you to get involved within this dynamic and exciting neighborhood!