We are thrilled you are interested in homeownership with Habitat Chicago. We open applications for our program on a periodic basis, accepting several households at once so you have the peer-support of completing the program as a cohort.
Habitat for Humanity believes that all hard-working individuals and families should have access to the benefits and stability of homeownership and want you to be a part of a homebuyer program that teaches you everything you need to know, and works with you to build your home!
We are now in our Affordable Homeownership Program application period and are accepting registrations for attendance at one of our required information sessions.
Take the First Steps
STEP ONE: Review our program information to understand the structure, intent and qualification of Habitat Chicago's Affordable Homeownership Program. 

 

STEP TWO: Complete this self-assessment to get a sense of your possible eligibility for our program. (Please note: this is not an application.)

 
STEP THREE: Attend one of our mandatory Information Sessions to learn how to submit an application. We offer several Information Sessions during our application period; you only need to attend one. You must register to attend.
Want to Get a Jump Start?
If you register for and attend an Information Session, you will receive complete instructions for submitting your affordable homeownership application. But it's a great idea to start getting prepared for submitting your application right now. You can do so by collecting the documentation listed below for each applicant and household member.
     
Required for APPLICANT & if applicable, CO-APPLICANT: 
Social Security card / permanent resident card / work visa 

Most recent 2 months of bank statements for checking and savings accounts (all pages)

Most recent 2 months of assets statements (pension funds, retirement accounts, CD's etc) (all pages) 

Most recent 12 months cancelled rent checks OR written documentation of consistent, timely payments in the form of a letter or ledger from property manager

Copy of death decree / divorce decree / marriage license (if applicable) 

Bankruptcy discharge documents / foreclosure documents (if applicable)  

Letter of explanation for any credit inquiries within the past 12 months
Required for APPLICANT, CO-APPLICANT and ALL members of the household who are 18 AND OLDER: 
State-issued photo ID or driver's license 

Most recent 60 days of pay stubs or income statements from all sources (includes self-employment, online store income) 

Most recent 2 years of annual statements from any income not from wages from the official source of the income (includes social security, disability, foster care payments, child support, pension payments, etc.) 

Most recent 2 years of W‐2's and complete Tax Returns (1040's with all schedules/ 1099's) 

If you are self-employed: Current year-to-date Profit and Loss Statement and Balance Sheet. (This includes for contract labor, LYFT/UBER, online stores, or any other sources of income) 

List of outstanding City of Chicago parking tickets, if any. If on payment plan, bring proof of payment plan (search at www.cityofchicago.org/revenue)
Not Ready to Apply Yet?
We open our application period one time a year. If you are interested in our program but not ready to get started just yet, sign up for our interest list using this form so we can keep you up to date on future application periods. You can also sign up for notifications by calling us at 312-563-0296 x336.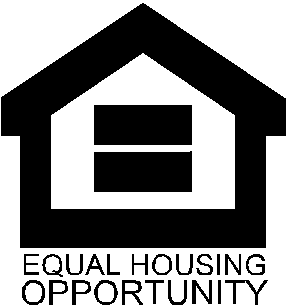 Habitat for Humanity Chicago is a nonprofit housing ministry affiliate of Habitat for Humanity International. We seek to eliminate substandard housing in Chicago and to make decent shelter a matter of conscience and action. Habitat invites people of all backgrounds, races and religions to build homes together in partnership with qualifying families.